We believe every business has unrealised growth potential.
A lack of time, resource and expertise prevents many FinTechs from realising their true growth potential.
Create a scalable marketing engine, transcend the competition and exceed investor expectations. Digital marketing for ambitious businesses.
Scaling is a significant challenge

You need a reliable source of new leads

You're not seeing a return on marketing spend

You have ambitious targets to hit
You're trying to challenge customer inertia

You want to remain nimble as you grow

You need access to digital marketing expertise

You're not sure which channels will work best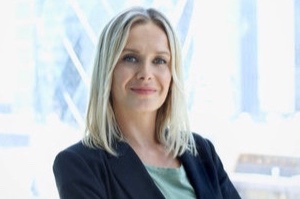 "Curious Cat have contributed significantly to the overall success of our lead generation, SEO and content strategy by delivering great quality articles which were both relevant and educational."
- Wioleta Banach, Cambridge Global Payments
FinTECH digital MARKETING solutions
INCREASE WEBSITE TRAFFIC
Fintech organisations will benefit from a holistic approach to increasing visitors. Adapting marketing channels to the way your customers buy will result in attracting the most relevant visitors and those most likely to become customers.
Build Brand Credibility
We place a high importance on helping Fintechs become a trusted and credible source of information and providing support to buyers throughout the buyer journey. Building and promoting valuable content based on target personas will have a greater and longer term impact on website traffic levels.
Generate more leads
Having more visitors on your website is great but unless you can encourage them to become customers, your investment will be wasted. Providing content offers aligned to the buyer journey is an extremely effective method of achieving this.
Improve customer experience
Customer experience starts from the first moment a prospect lands on your website. Aligning your marketing strategy with your sales strategy will delight your customers and increase the efficiency and effectiveness of your entire customer facing organisation.
HUBSPOT FOR Fintech
As a HubSpot partner we are well placed to setup and deliver marketing automation that will grow your revenue with minimal internal resource requirements.
Bringing all marketing channels into one platform also delivers greater customer insight and granular reporting that is not easily available in standard reporting applications.
Working with a FinTech marketing expert with robust technology will give your business the greatest chances of success.
Attract
Attract potential customers to your brand. Provide the right content, in the right place at the right time to attract relevant visitors to your website.
Delight
Give customers a great experience and they will become advocates. Turn existing customers into your most effective channel for acquiring new customers.
Convert
Convert more website visitors into leads using the right messaging, digital content offers, calls-to-action and optimised landing pages.
Close
Sales and marketing alignment and lead nurturing campaigns that increase the number of leads that become customers.
Our HubSpot clients benefit from:
Fully managed inbound marketing campaigns

Ability to create landing pages and emails without development

Ease of aligning sales with marketing

Marketing automation capabilities

Powerful reporting

Cost-effective compared with its direct competitors
DISCOVERY
We understand your goals and ambitions and uncover your barriers to growth. You learn things about your business you never knew existed.

STRATEGY
We build strategy designed to unleash your growth potential. You gain a clear vision for the future of your business.
EXECUTION
We run your marketing activity. You focus on making your business great.



Why Curious Cat Digital?
Our founders have specific experience working with and for Fintech businesses over the last 15 years. We are uniquely placed with experience in both digital marketing and sales to help join dots between your two key acquisition channels.